So...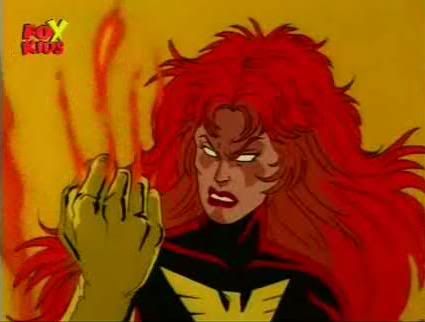 I've decided that if you people don't get it together, I am going to kill you all. Starting with Scott. Then Emma. Then everyone else in one, fatal swoop.
I made this decisions for various reasons.
1. Because of horrible renditions of my character. On TV, various toys and movies.
2. Because my husband is a two-timing, pansy of a man.
3. For this new sensation, the rapture of destruction.
4. For the pleasure of the Phoenix, the unbound joy of evil.
5. It's GREY. Not Gray, not Grae. Get it right, fools.
6. Cause puppies no longer distract me.
That's it. You have a day to stop me, or to grow up. Mortals.
Be calm now, your time has come. Accept the judgement of the Phoenix.